Unlocking Higher Returns and Lower Risk!
There's a simple but often overlooked investment strategy to earning higher returns—include women as financial decision-makers within your organization or team.
That's The XX Edge. 
Seasoned executives and investors
Patience Marime-Ball and Ruth Shaber demonstrate the new paradigm where women are at the center of investing as agents and actors—not just as beneficiaries.
If you manage investments—either your own or others'—you'll want to understand the data and discover the financial power of The XX Edge.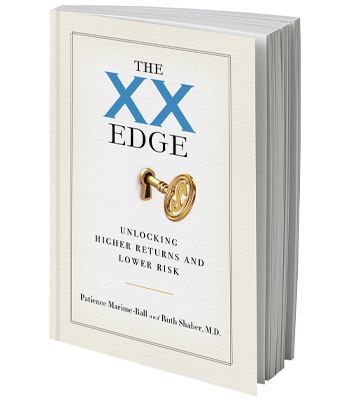 Order The XX Edge book today
Order in bulk (25+ copies)
"The book's comprehensive coverage of the subject matter, from personal anecdotes to milestone events, from solid research to evidence in practice, sends a powerful and convincing message that XX factors are essential for humanity to achieve better social and economic outcomes and for investors to do well by doing good. I highly recommend this book."
Jingdong Hua
Former Vice President and Treasurer of the World Bank
"This clear and compelling book shares robust research and real world examples which demonstrate that greater gender inclusion leads to a larger opportunity set, paving the way for higher returns on one's capital. Investing is not a zero-sum game: female investment managers, asset owners, and corporate managers can dramatically increase our collective financial results."
Brent Kessel
Cofounder of Abacus Wealth Partners and Author of It's Not About the Money
"Gender-diverse teams outperform. The XX Edge details why and how having women in investment rooms is critical to building portfolios that drive doing well and doing good. Thank you for getting this important content into the world. People and the planet are depending on us getting this right. We can shift our economies to ones that work for everyone. Clearly, women as investment decision-makers are essential to achieving a sustainable world."
Kristin Hull
Founder, CEO, Nia Impact Capital
"The XX Edge is a 'get behind' kind of book. Marime-Ball and Shaber draw on their extensive research and real-world experience to make a compelling argument for more gender inclusivity when it comes to business and the economy. It is a must read for every leader who wants to deliver stronger long-term performance, positive and inclusive societal outcomes. It should be in the hands of every citizen who aspires to effect positive change."
James Manyika
Chair and Director emeritus, McKinsey Global Institute
"The authors paint a powerfully persuasive picture of the results when women are at the centre of investing, as agents and actors. At last we can understand the vast difference that women can make to the effectiveness of the financial world in meeting the challenges ahead. This book is vital reading for anyone concerned about the future of finance."
Dr. Scilla Elworthy
Nobel Peace prize nominee x 3, Founder of The Oxford Research Group, Peace Direct and author of The Business Plan for Peace
"As the world is witnessing unprecedented technological change, the question of how innovation can serve more people is front and center. This book makes a strong case for how products and services are more inclusive and higher quality when women are inside innovation labs."
William Sonneborn 
Senior Director, Disruptive Technologies and Funds, International Finance Corporation
"Gender analysis is the secret to unlocking better financial returns for all investors."
"When women sit at the table, we all benefit – the social, environmental and economic benefits are clear. We can make the pie bigger for all of us."
"Women tend to exhibit characteristics that drive positive social and financial outcomes…that are demonstrably good for society, for economies, for investors and for all of us, men and women alike."
"We demonstrate that if women are excluded from financial decision-making, value is left on the table. This is bad for the growth of investment portfolios and the overall economy."
"Investments that utilize diverse talent to create the innovations and solutions to the problems ahead of us will be more profitable and will contribute to the expansion of the economic pie."
"Investors will optimize their returns on their portfolios from investments that prioritize female talent."
"Women's influence over financial decision-making regarding all types of capital allocation improves both health and wealth for everyone."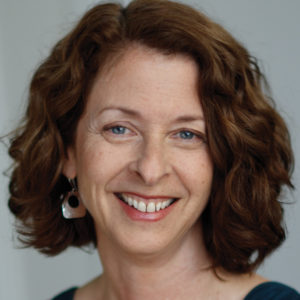 The XX Edge shows that when women make financial decisions and apply their skills across all capital markets, it leads to higher returns for individual investors and greater economic growth—a true win-win for all.